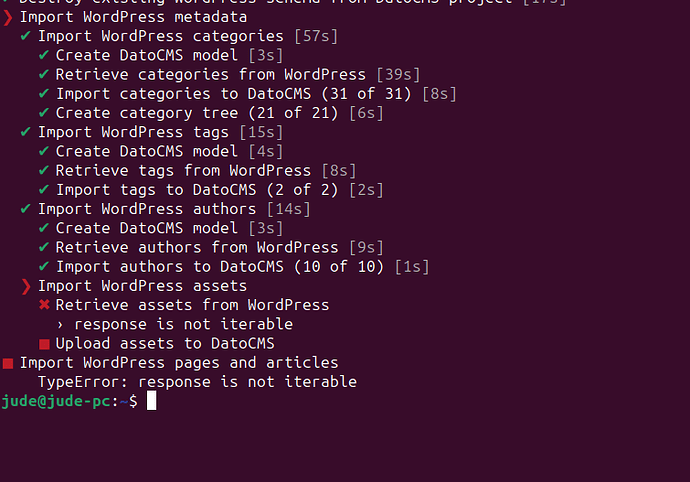 I'm trying to import an existing WP project into dato and the initial part works fine but when it reaches the point to fetch the assets, it crashes with the attached screenshot error.
There are around 450 assets and a much larger set of articles.
Is there a way to know why the crash occurred so I can take remedial steps? Right now, it's quite unclear as to why it's failing and I have tried this a few times and ended up in the same situation.