I get this warning on many routes when building the site. The warning is explained on Next.js docs here.
I have deep-dived into this and figured out that the JSON file that is used in the Next.js for SSG is quite big… I wen't further and analysed the JSON file to see where the big amount of data is and as seen from image below, most of the data is taken by pageProps, which comes from GraphQL and DatoCMS.

Looking further into pageProps object I see that most of the data is in the responsiveImage object(s) used by <Image /> component of the react-datocms package. At least 50% of all payload.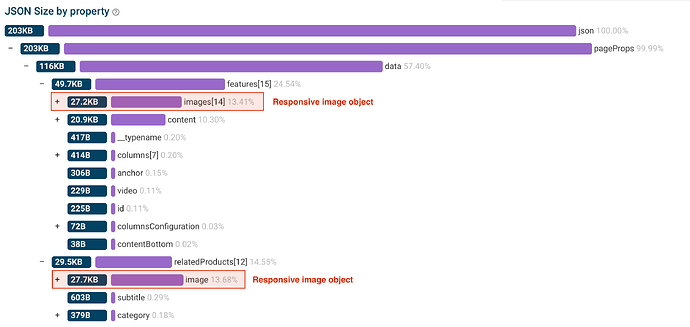 I would love to reduce this in order to avoid Time to First Byte penalty (TTFB). How are you approaching this?