Hi,
First of I'd like to say that I love love love DatoCMS. Does anyone has suggestions on how I could make a Link field inside of a Content Model where I could create a Modular block that will query all records of a specific Model?
I'm trying to make a content block where in the query, it grabs all content associated with that model. I know that using links, you can select all links from a category. While that sort of works, I'd like to make this dynamic so as new records get added/removed the query is up to date.
The goal I had in mind is to get all this data so I can render it serverside in Next.js. I of course could request the content on the client, but I'm hoping to avoid that because I'd like to minimize API calls.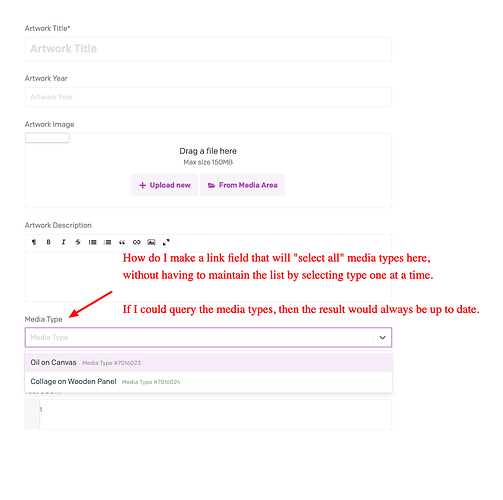 Does anyone have thoughts on how I could achieve this? Thanks so much