Hello team, Currently I have a float field to store distance cycled values, on my fronted I would like to sort the records by Highest & Lowest distance. However, I noticed that if the field is not filled yet the sorting prioritizes the null values instead of the filled one when trying to sort DESC. check the following screenshot:
distanceCycled2_ASC (Works as expected):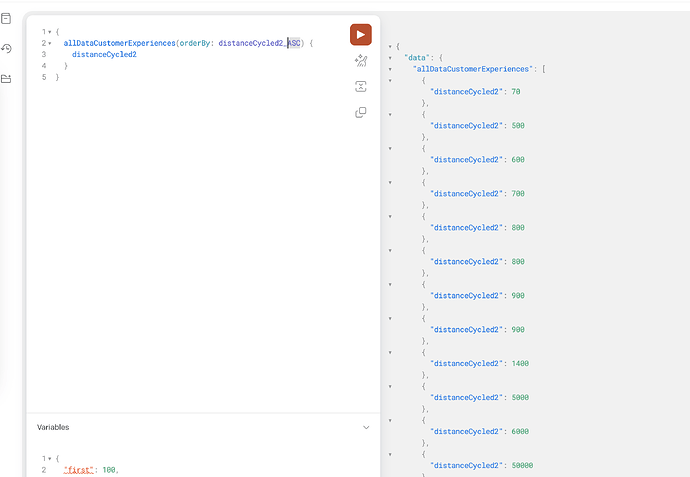 distanceCycled2_DESC (I'm expecting the Highest values first and the null values always at the end)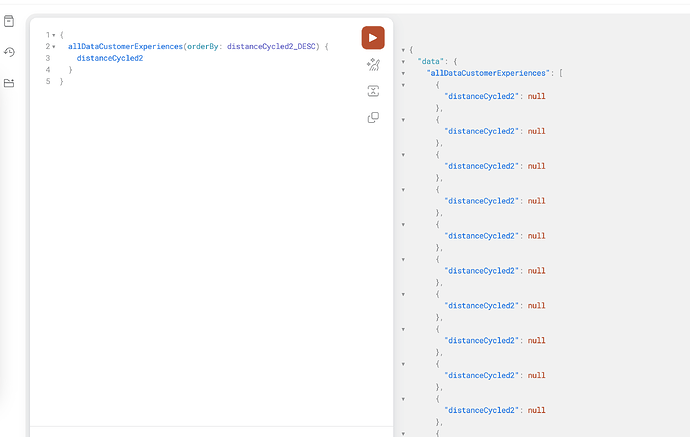 Let me know your thoughts, please.
UPDATE: I solve the issue by setting the default value as 0