I just noticed this morning that images have suddenly stopped appearing on shared links from my site.
Validating the links with validators on Twitter and Facebook shows that all of the meta tags are still correct, just the images themselves are not rendering.
Has something changed with accessibility by bots to assets hosted on www.datocms-assets.com?
Please see this example Page for reference: Sync Users and Groups from Azure Active Directory – Assetbots
Here is what Twitter says about it: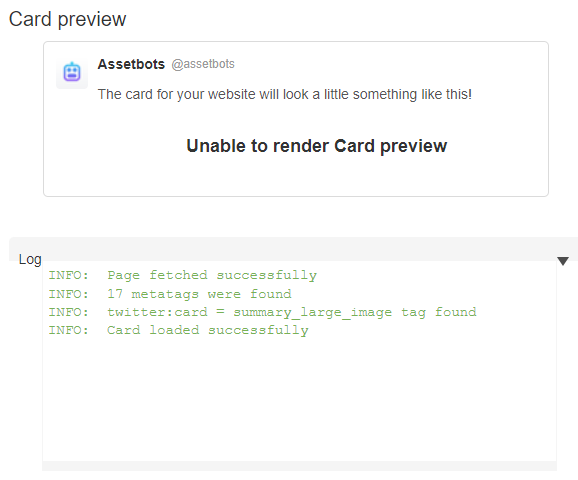 The forum won't let me add another image, so I can't show you Facebook's response.
Any help would be much appreciated.