Hey guys,
I'm using Node.js client to fetch the data in my backend application.
I would like to reduce the amount of API calls (if possible), but I'm having a hard time understanding how can I do so, or if that's even possible.
For example, I'm fetching an item with some id, then I get a response like the following one: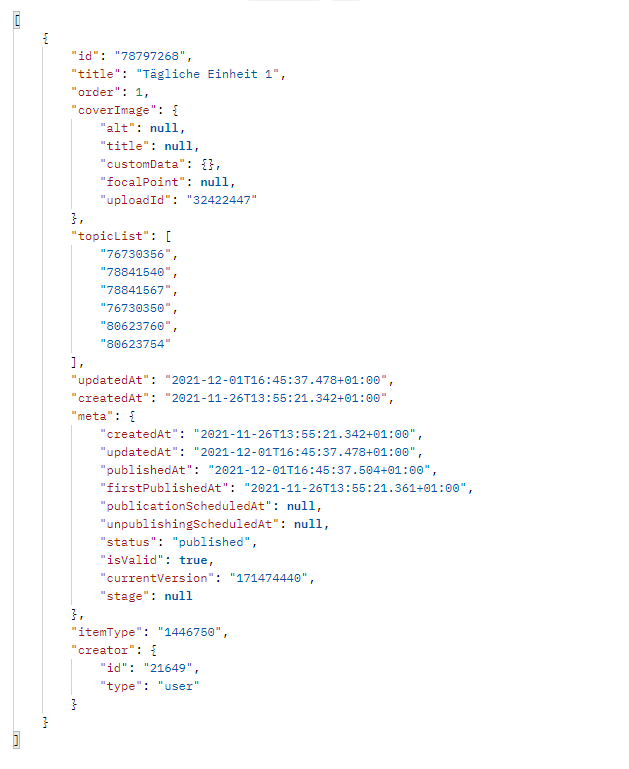 Then, I have a list of topics, which I fetch with a query like:
LinkToImage: https://i.imgur.com/2CqizD3.png
Finally, I also have to fetch images/videos/audio files I have in this topics (and in the "coverImage" field):
LinkToImage: https://i.imgur.com/hUZK7Ju.png
Is there a way to fetch this information in just one API call (the current flow takes ~6-7 seconds to fetch all the data), or if not, what are the alternatives I could/should use (e.g. Axios library and construct my own GraphQL calls)?
Looking forward to your reply!
Mauro