Hey all
I am having problems finding this in any documentation.
But how does "Only publish specific content" work?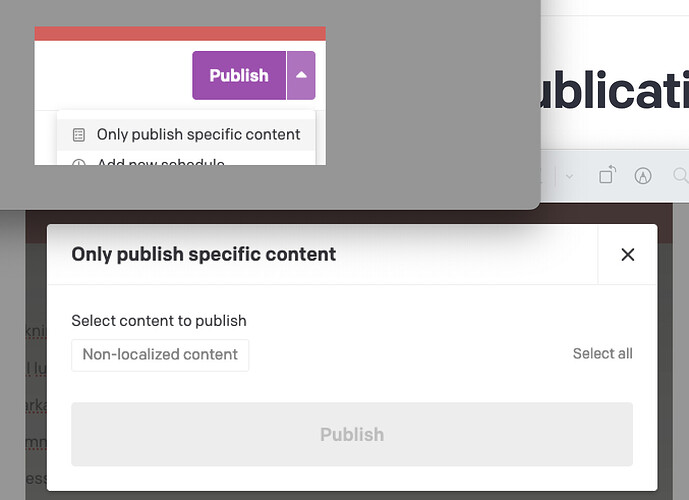 When I open it up, I can only select "Non-localized content".
Are you suppose to be able to select various fields here?
Can you mark specific fields, that can be scheduled published?
Or how does this system work? Any link to documentation would be helpful!