For a record we have "Multiple links" field referencing to different item types.
When we are searching for a content from library with the content title "HVOR MYE LYS TRENGER DU PÅ SYKKELEN?", we are seeing this: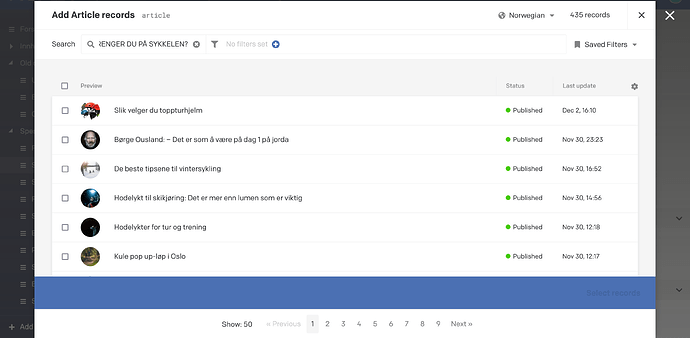 Content is not present in the first page.
But when we are searching with two words "Lykteprodusentene skryter" from another short description field, we can see the content: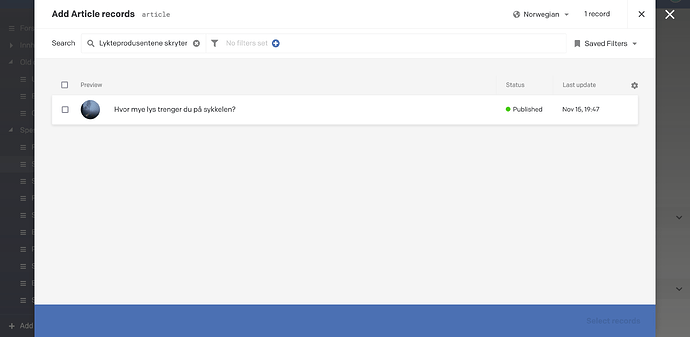 On global search we can also find the content easily with the title: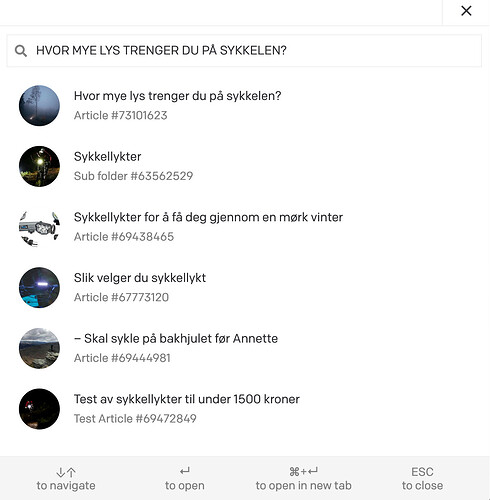 What's wrong with title search for library?