I'm not sure if I'm doing it correctly but I needed a way to notify DatoCMS if the status is successful or not.
Let's say I've just created/updated/deleted records and I wanted the changes to reflect in production.
Because of the Build Trigger I made I am able to do it. I used Gatsby Clouds Build Webhook as the trigger URL, which works. The changes in the record are also reflected on production.
The problem is, even if the changes are now in production; the build and deployment succeeded; the building process is still on going. I needed to find a way to tell DatoCMS if the build is successful or not. I don't know where to use the example in the 2nd step. Right now, I had to check the page/s if the changes reflected before I abort the building process which isn't ideal. Since my client is going to use this tool.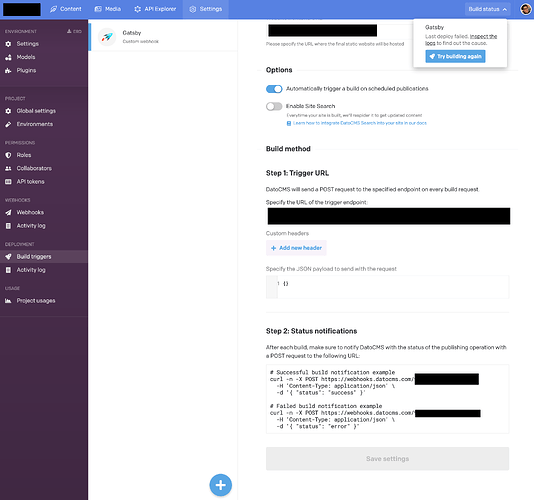 I hosted the site on netlify, but the deployment is triggered through gatsby cloud. I hope that made sense.