In a project's settings, I noticed I can use a custom domain. A client then requested it, so we have added a CNAME pointing to admin.datocms.com with a value of admin so it'd be accessible at admin.vjraystrata.com.au. This was set mid-last week.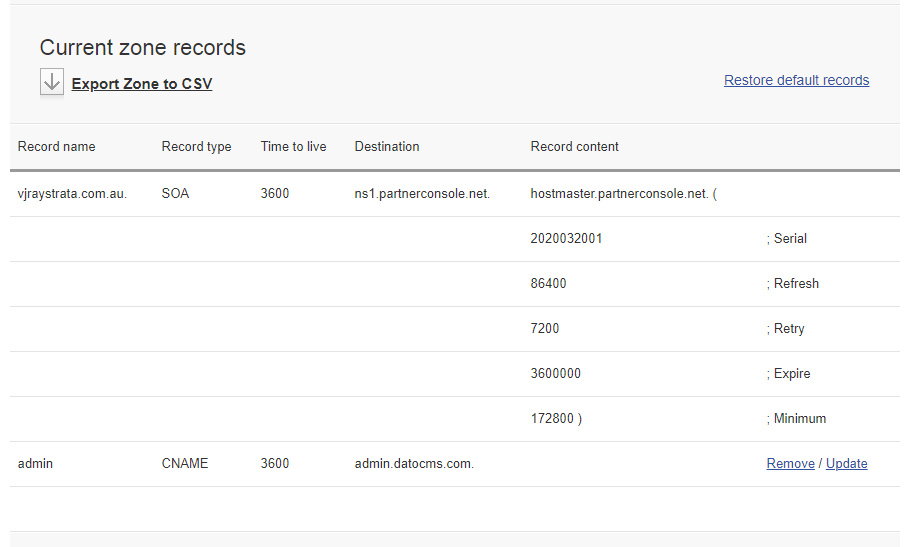 But still today it isn't working: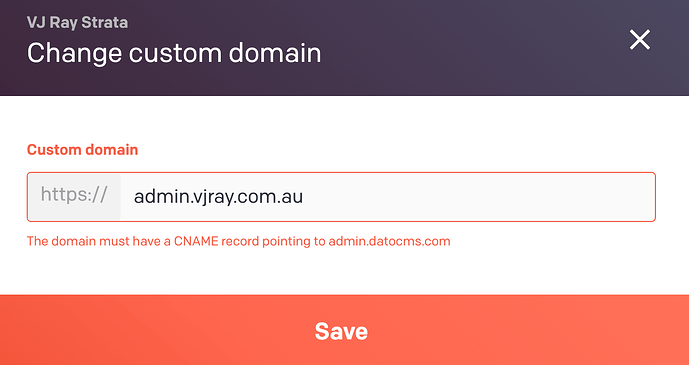 DNS is confusing, so what am I missing here?