Describe the issue:
Trying to add a new field to a block schema - get error as seen in below images. Tried multiple projects. Same thing. Tried removing plugins, same thing. Checked plan usage quotas, nothing is capped.
The error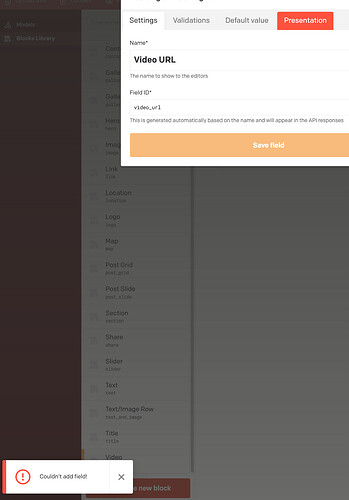 Highlight in "Presentation"

The request payload

The request response (HTTP 202)

(Optional) Can you provide a link to the item, model, or project in question?
Literally any item in any model in any of my projects.