We've got a block with one links type field. The links type field accepts a number of references to other models. In compact view, we can no longer edit the order of these links. When this cursor is shown:

, clicking and dragging will highlight text of multiple links, instead of moving the clicked link item.
However, we can edit the order if the view is changed to the expanded view.
We are using this block within a structured text field.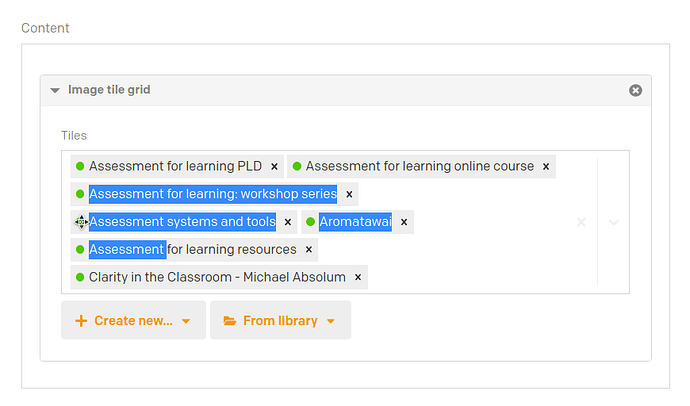 Structured text field = "Content"
Block = "Image tile grid"
Links field = "Tiles"